Member Testimonials
I am making a difference in our community @tpuuf and I found friends and lots of love as a UU #BecauseOfUU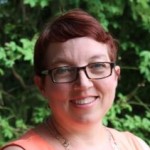 Jess Bors
Director of Lifespan Development, TPUUF
Unitarian Universalism fits our family in many ways, most of which we didn't realize when we initially walked through the doors at Thomas Paine.  Our initial interest was in finding a faith community where our son could learn about traditions from various religions.  We are an interfaith couple (my wife is Jewish and I was raised Catholic) and we have found many other families with similar backgrounds at TPUUF.  The community at TPUUF welcomed us and we enjoy the food, fun, fellowship and liberal thinking/exploration.
John Sayer
President, TPUUF Board of Trustees
This is a fantastic place. Everyone is welcoming and kind. I like to say that we teach our kids how to think not what to think. Try us you'll like us.
Theresa Adams